The Perfect Ship Faced Bloody Mary
Ingredients
• 4 oz. of Ship Faced Bloody Mary Mix
• 1.5 oz. of your favorite Vodka
• Conrad's Crabs Seasoning, Old Bay Seasoning or Celery Salt
• 1 Lemon or Lime
• Ice
Directions
1. On a small plate, pour either celery salt, Old Bay Seasoning with coarse salt, or our absolute favorite, Conrad's Crabs Seasoning.
2. Rub the juicy side of a lemon or lime along the lip of the glass.
3. Roll the lip of the glass in the seasoning to coat the entire rim. (The more the better!)
4. Add ice to the glass.
5. Give the bottle of Ship Faced Bloody Mary Mix a good shake.
6. In a separate glass, pour 1.5 oz. of your favorite vodka to 4 oz. of Ship Faced Bloody Mary Mix. MIX WELL! (This is important!)
7. Pour mixture into glass and add your favorite garnishing(s).
8. Drink and Enjoy!
Always remember to drink responsibly!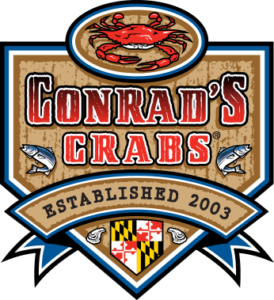 Order Conrad's Crabs Seasoning here: https://conradscrabs.com/product/seafoodseasoning
---
Bloody Martini
Ingredients
• Chilled Martini Glass with Seasoned Rim
• 2 Parts Ship Faced Bloody Mary Mix
• 1 Part Vodka
• Preferred Garnishing
Directions
1. Mix all ingredients into chilled martini glass.
2. Stir gently.
3. Enjoy!
---